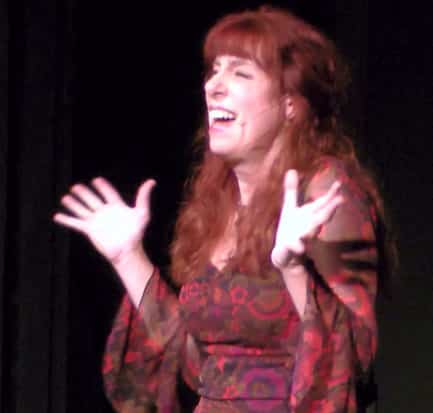 Eva has always been a storyteller—through songs, plays, and screenplays—and is currently focused on writing novels and short stories. She has completed writing her first novel, PINOCCHIO AT THE END OF THE WORLD, and hopes to see it published soon.
Her award-winning feature screenplay, HOUSE ODDS, was optioned and her original plays have been staged across the U.S. and in the U.K. Her solo show, The Mutant Diaries: Unzipping My Genes, is available streaming on Amazon. She is currently rewriting and expanding her musical play "First You Jump" as a short story collection. The first story, "Betweenest," is available free here.
With an eclectic background as a vocalist, musician, and performer since the late 1970s, Eva Moon has been writing and performing original music and theatrical works since 2002. She has released five CDs, and her work has appeared in the movie soundtracks of "You May Not Kiss the Bride" (directed by Rob Hedden, 2011) and "Plunder" (directed by Danny Schechter, 2009). Eva is a former blogger for Huffington Post, plays keys and ukulele, and sings in fifteen different languages, including English.
She lives with her husband and two naughty cats in Redmond, Washington, and hikes in the mountains whenever the weather permits.