Eva's stories are lyrical in their telling: vignettes that are at once fantastical and yet universal in their relating to the human condition.
First You Jump brought me to new levels and more open perceptions on life, love, and the world. An eye-opening chance to unlock my perspectives.
Eva Moon is a master of dramatic juxtaposition: Taking a fantastic situation and dropping a struggling human in the middle. Tom Stoppard's wit, but with a profound soul and heart.
First You Jump" provokes thought and conversation. Moon's talent at creating these worlds by using magical realism helps us explore human truths.
Funny and sad in perfect balance, it made me laugh and cry, sometimes both at once! Eva is a force of nature full of wisdom and musical comedy.
It's a human story, it's a woman's story, told with music, warmth and humour. See this show – you'll remember Eva Moon and her piano for a long time.
No matter how many people are in the audience with you, you are left feeling like you have just had a chat with a friend and shared something quite personal.
It sent me on a roller coaster of emotions, from tears to laughing my head off. It was humbling to be part of Eva's story and I felt like I was living her journey with her.
Such raw emotion and intimacy that you wonder if you've wandered into a room where you overhear her innermost thoughts on life, death, and the beauty of the human spirit.


The thing about Eva Moon is she could never settle her creativity on one thing. Piano, vocals, accordion, synth, and ukulele led to composing songs for herself, for her band, for theater, and film. That led to writing and acting in plays and at least three one-woman shows and then to screenwriting and working on film crews. She's even done turns at stand-up comedy and improv. But it took a personal catastrophe to make her recognize the one connecting thread:
Eva Moon is a storyteller
In 2012, Eva learned she carried the same BRCA1 genetic mutation that killed so many of her relatives and was killing her mother. BRCA1 brings with it a nearly 90% risk of breast cancer and over 55% chance of ovarian cancer. She made the heart-wrenching decision to undergo a voluntary, preventive double mastectomy and total hysterectomy. As she was recovering and also caring for her dying mother, she felt she might never create again.
But that turned out to be only the beginning of her true inspiration. As a way to process her grief, she wrote a song. Then another. It quickly grew into her one-woman musical comedy "The Mutant Diaries: Unzipping My Genes" which turned heartache into something positive, inspiring, and filled with hope and humor. Her first and most meaningful performance was at her mother's bedside in hospice, just days before she passed away. Since then, she has inspired and entertained audiences across the U.S and in the U.K., showing a path from loss to resilience. She speaks at national conferences on using humor to cope with stress.
A touch of magic. A touch of laughter.
That same trauma continues to inspire her work since then. The five stories in her musical stage play "First You Jump" all feature characters facing impossible choices, turning points where one must make a life-altering choice without knowing if it's the right one. She finds that fantasy, magic, and humor have a way of shining a delicate and unexpected light on difficult, real-life truths we all face. In her novel, "Pinocchio at the End of the World" she explores questions she has struggled with since her surgeries: How much of your identity is defined by your body? How much can you change and still be yourself?
Eva Moon's original plays have been staged across the U.S. and in the U.K. Her solo show, The Mutant Diaries: Unzipping My Genes, is available streaming on Amazon. Her screenplay HOUSE ODDS was a Page Awards finalist and was optioned. She has released five music CDs, and her work has appeared in the soundtracks of two feature films: "You May Not Kiss the Bride" directed by Rob Hedden, and "Plunder: The Crime of Our Time" a documentary directed by Danny Schechter. Eva is a former Huffington Post blogger, a community arts activist, and sings in 15 languages, including English.
She lives in Redmond, Washington with her husband and two naughty cats, hikes in the beautiful Pacific Northwest mountains, and loves to swim in lakes that are far too cold.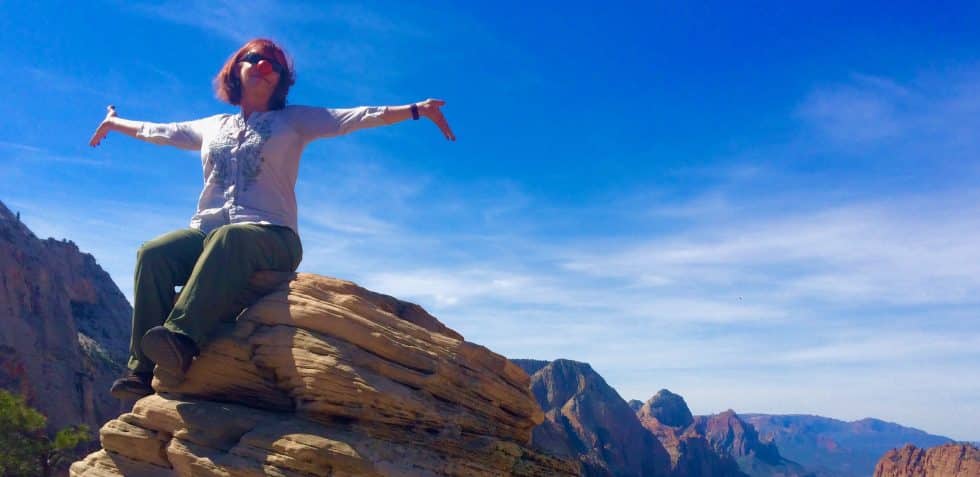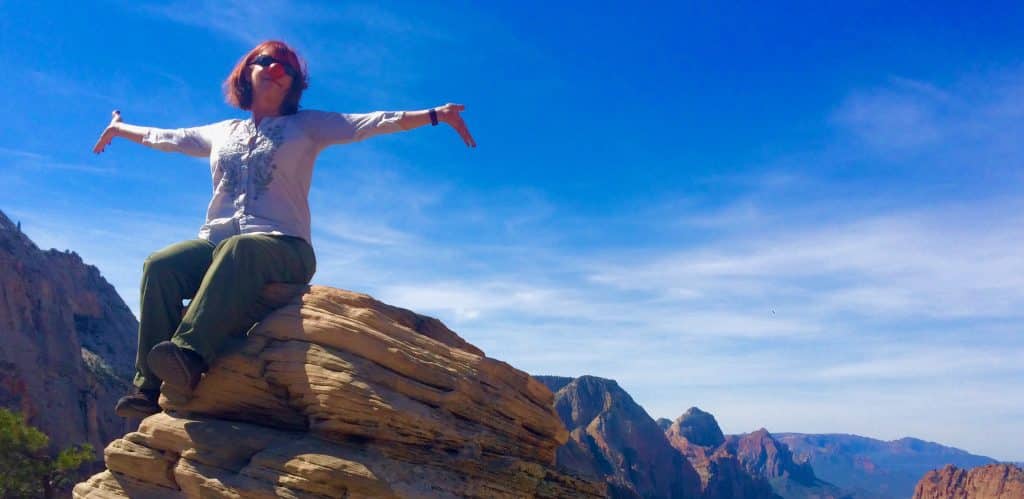 ---
Short Bio
Eva Moon is an author, humorist, songwriter, internationally produced playwright, award winning, optioned screenwriter, and performer. She is a former blogger for the Huffington Post. Her plays and musicals have been staged across the US and UK, and her solo musical show, "The Mutant Diaries: Unzipping My Genes" is available streaming on Amazon. Her first novel, which follows the adventures of a grown-up human Pinocchio in fascist Europe between the world wars, was released in March 2023.
---
Professional Affiliations, Education, Experience
Graduate, Master Screenwriting Certification, ScreenwritingU, 2017
Production crew: Props, Set Design, Wardrobe, Script Supervision, Actor/musician/animal wrangling Award-Winning film "Shade of Music" and other films
Dramatists Guild Member
International Centre for Women Playwrights Member