Eva Moon, Author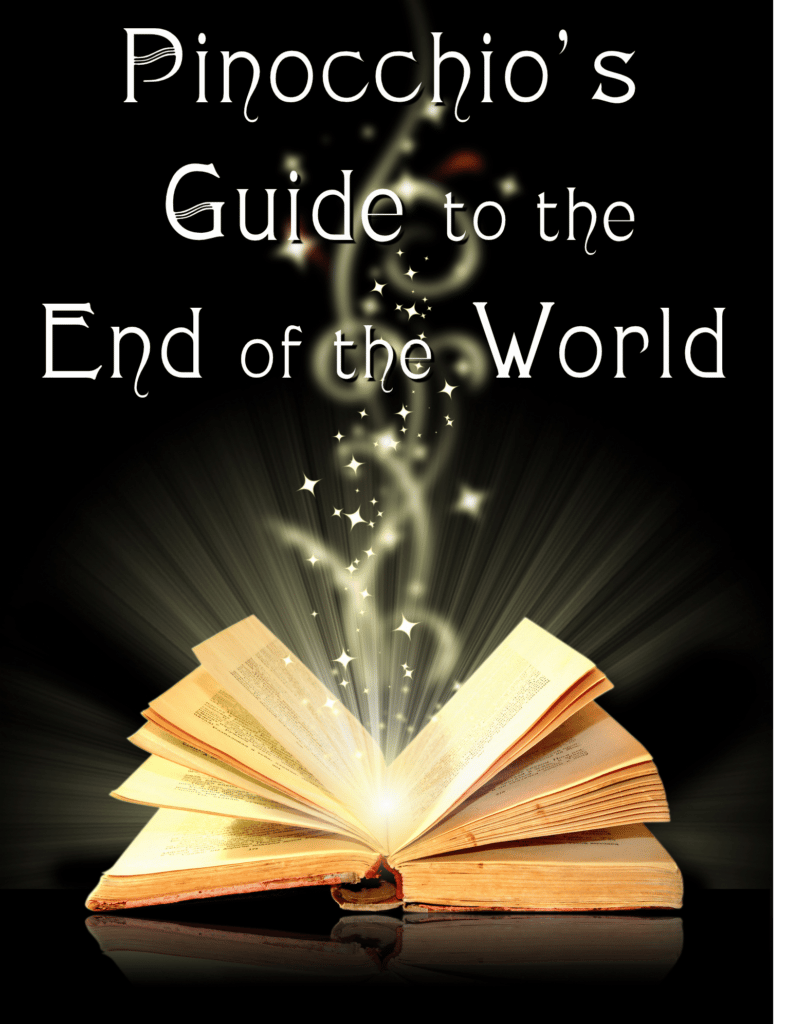 Eva Moon, author. Whether it's a novel, a song, a play, or a film, Eva is fascinated by what happens after happily ever after. Just when you think life is going one way, it pivots and heads in an entirely new and unexpected direction. Sometimes the unexpected is exactly what you need.
COMING IN MARCH 2023: "Pinocchio's Guide to the End of the World." Pinocchio, now an adult human, hates that he still feels like a wooden boy inside. But on a perilous journey to save his father in Nazi Germany, he learns a secret about his magical origins that could destroy humanity or, by embracing his puppet past, save it.
Stories that start where fairy tales end.
Exclusive stories, first looks, book reviews, and recommendations for fantasy readers for subscribers only. Join and start reading today (if you use an ad blocker click here to subscribe):
---
Playwright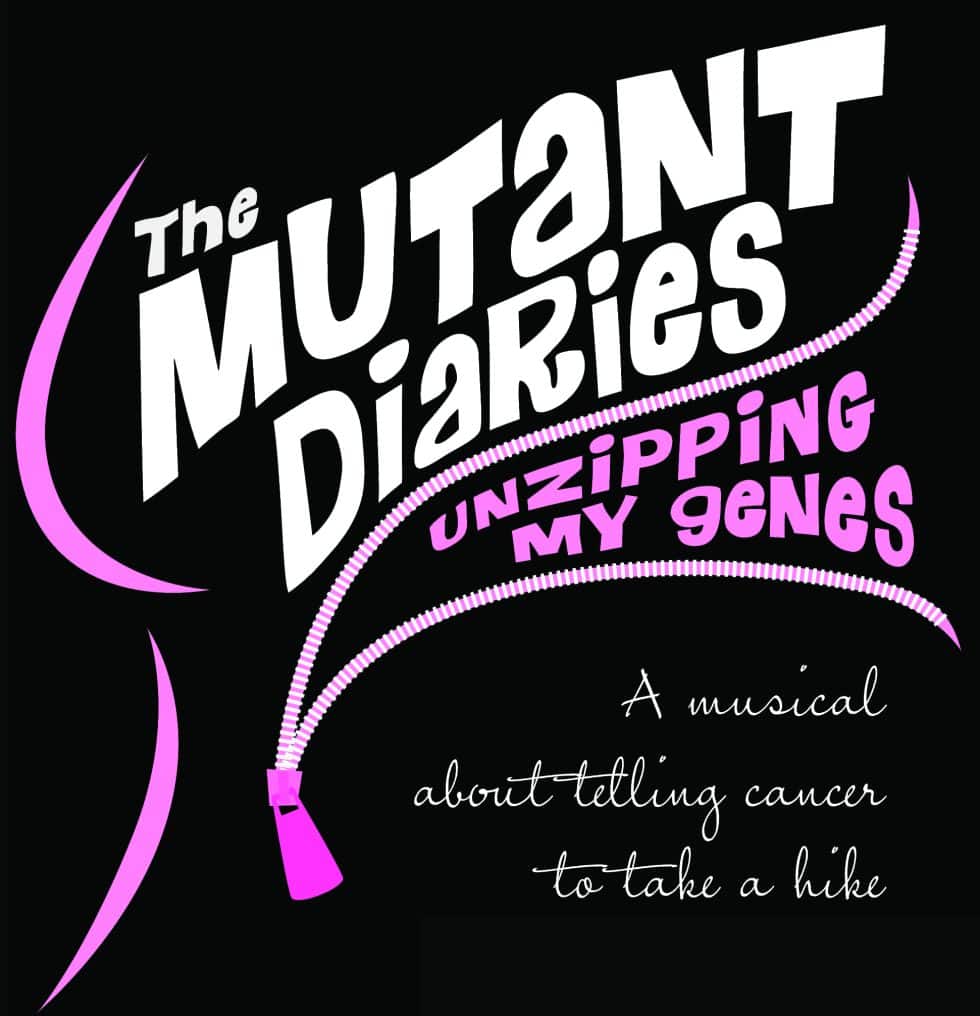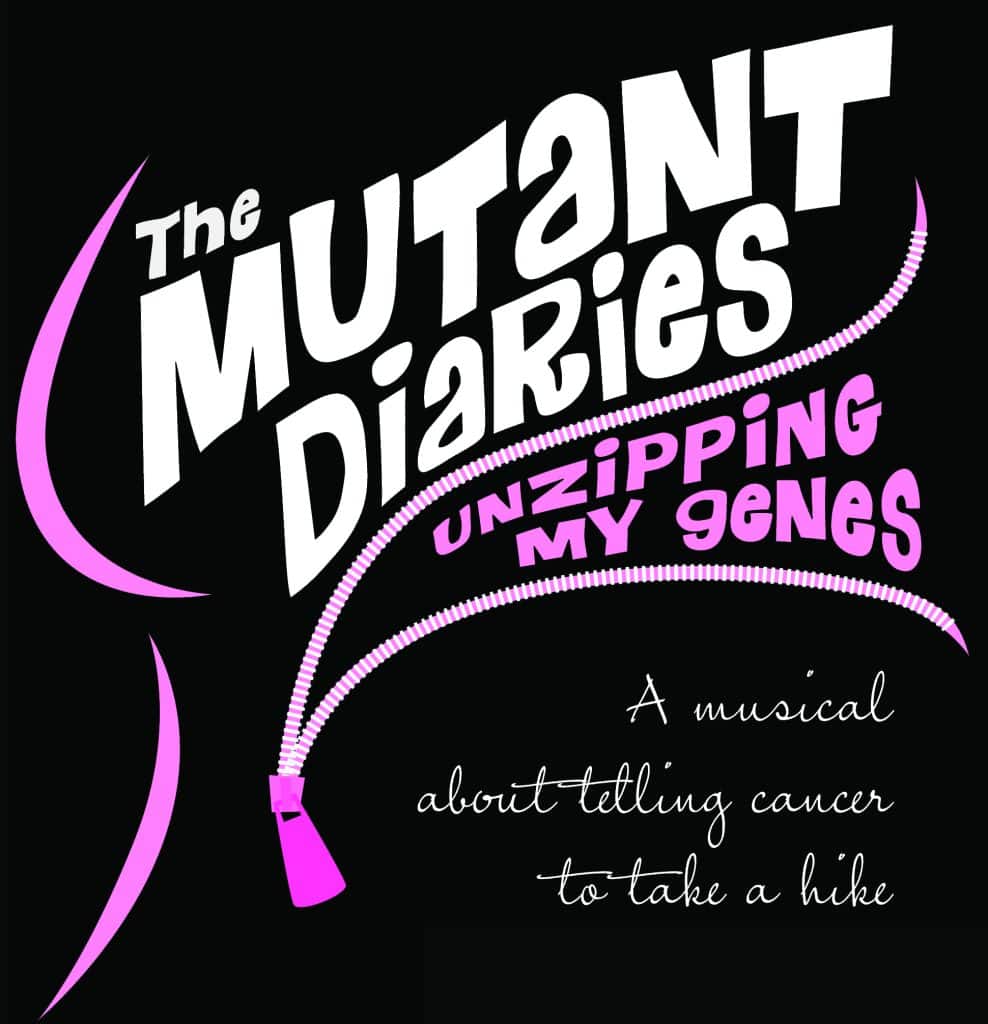 "Eva's presence on stage reflects the solace of the inner struggle, but the humor that she wraps around her musical delivery pulls the audience into her story as her life-changing choices deliver triumph. It is about life, it is about death, and it is about the beauty of the human spirit, a must-see."

— Dr. Frank DellaCroce, co-Founder of the St. Charles Surgical Hospital
The Mutant Diaries: Unzipping My Genes – How far would you go to save your life? Superpowers stem from incredible sacrifices in this feisty and frank solo musical. Upon learning she had the BRCA genetic mutation, which spikes the risk of breast cancer to 87% and ovarian cancer to 55%, Eva Moon had to make a life-altering choice: remove her healthy breasts and ovaries or face terrifying odds of cancer. Live music, warmth, and generous amounts of humor are all expertly woven into this story of her decision — and the extraordinarily empowering results of that choice. Eva Moon, author and actress, has performed this show across the US and UK. Available on Amazon Streaming Video. Read more >>
---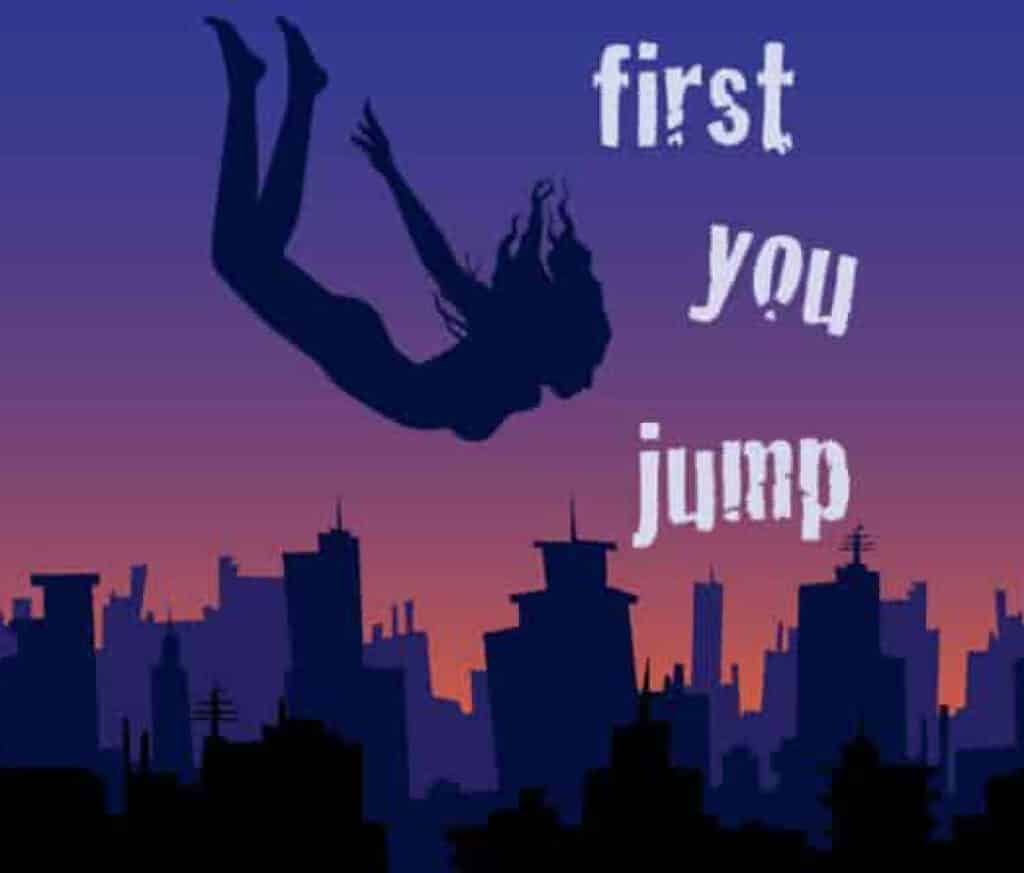 Eva Moon is a master of the technique of dramatic juxtaposition: Taking a fantastic situation and dropping a struggling human being right in the middle. The last time I felt this was working on Tom Stoppard's "The Real Thing." She has his wit, but with such a profound soul and heart."

— Dennis Bateman, Actor
First You Jump – How do you take the terrifying leap into your own Unknown? This surreal and darkly comic musical play consists of five separate solo stories in which five very different characters face extraordinary choices that will change their lives irrevocably. But, like all of us, each must commit to a decision without knowing if it's the right one. All of the stories have elements of magical realism, but the themes are very familiar. When does your private life stop being private? How far will you go for fame and success? What do you do when your past comes back to haunt you? Humor and pathos combine as each character wrestles with questions of identity, love, and ultimately acceptance.
Note for COVID-19: These short solo plays are perfect for social distancing and streaming. Contact me for scripts.
Terminal Velocity – Flames, chaos, and then falling. Esther, whose life has been defined by caution, discovers she has the power to postpone her fate – indefinitely – but not alter the eventual outcome. How much limbo is too much and how do you find the courage to take a leap of faith?
Damage Control – Sharon is running for her second term in the U.S. Senate and election day is just a week away. But she's got an enormous skeleton in the closet that won't stay buried. Must she choose between salvaging her campaign and love? What if losing the election could cost her the right to keep that love? Video performance on YouTube >>
Red Algernon – All Dolores has ever aspired to is to write beautiful music. But in a new world filled with artificial Beethovens, how can she compete if she doesn't join them? The cost is high, though, and the outcome uncertain. What would you sacrifice to reach the stars?
Geppetto's Funeral – Thirty years have passed since the fateful day Pinocchio became a real boy and things haven't quite worked out the way he expected. Now, the Blue Fairy has returned and perhaps Pinocchio can have a second chance at happiness. But a conscience can be a prickly thing.
Growing Feathers – Corinne is a single girl with a problem. A startling transformation that overtakes her in her most intimate moments has left her feeling doomed to a solitary life. But now she's met Tom and is ready to take a chance and lay her cards on the table. But Tom may have secrets of his own.
---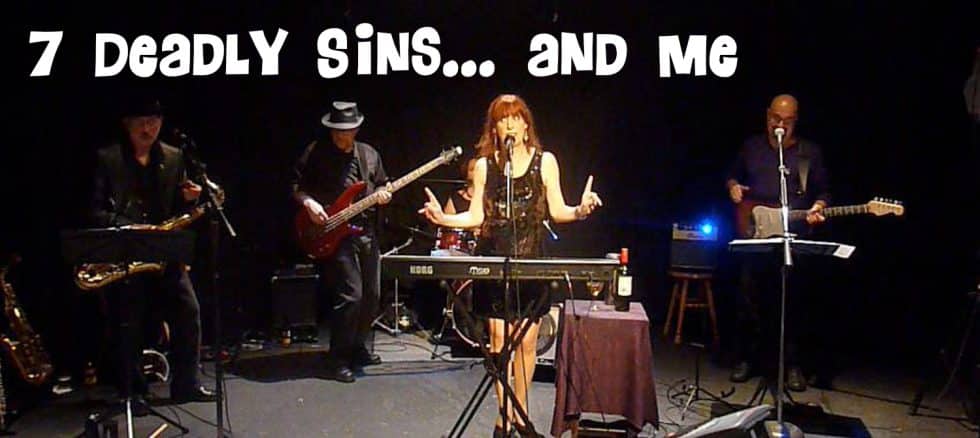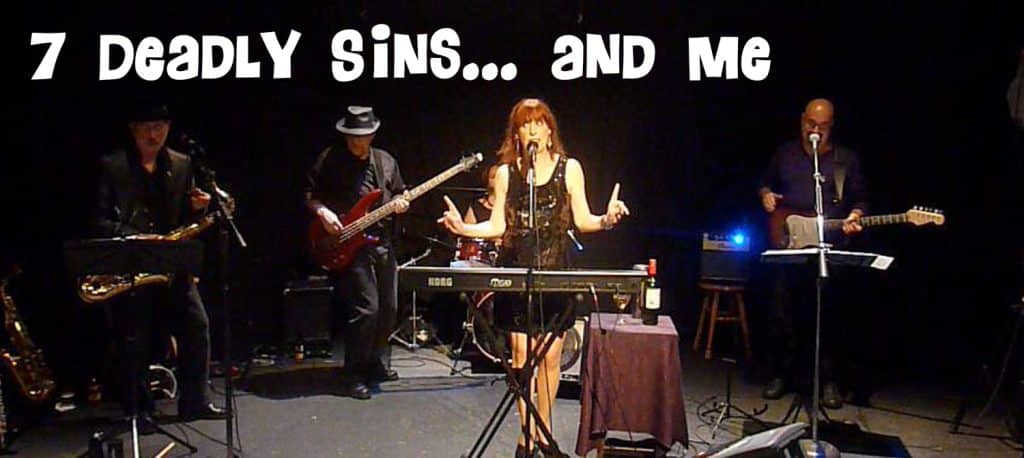 In 7 Deadly Sin… and Me the ghosts of the Seven Deadly Sins haunt a working girl in Eva's twisted cabaret take on A Christmas Carol. The show ran for nine months at Seattle's Open Circle Theater.
---
Screenwriter
Eva Moon received a Master Screenwriting certification from ScreenwritingU and has worked on various film projects in addition to her own scripts. Eva on IMDB
HOUSE ODDS – Feature-length screenplay. When a party girl loses her family's trailer park to a con man, she kidnaps a former gambling pro to win it back — even though he's now more than a few chips short of a pot. Genre: Comedy PAGE Awards finalist, Optioned
UNRAVELED – Feature-length screenplay. When a biker gang threatens their turf, the ladies of the local knitting club go to war – only to end up joining forces with them to save their home from a bigger threat. Genre: Comedy, AFF semi-finalist
50 SHADES OF GPS – A woman is driven to obsession by the seductive voice of her GPS. Genre: Comedy, short. Status: Post-production
SKIN – We believe our skin is a borderland between inside and out, self and other, life and death, until… Genre: Drama, short
THE DOLL – In 1905 Ukraine, a little Jewish girl gains a magnificent doll – and a moment of humanity – from a murderous cossack. Genre: Drama, short