Order now! "Pinocchio's Guide to the End of the World"
Order on: Amazon • Amazon Kindle • Barnes & Noble • GoodReads • Signed copies
"Moon's richly inventive debut novel proves as enchanting—and as darkly surprising—as the original fairy tale from which it takes inspiration. … Written with polish and playful power." — BookLife Reviews, Editor's Pick (Read full review)
"Eva Moon manages to balance humor, adventure, and drama in PINOCCHIO'S GUIDE TO THE END OF THE WORLD and the warm humanity of her characters helps illuminate one of the darkest chapters of the 20th century." — IndieReader (Read full review)
"Must read! (5 stars) A delightfully fresh, gripping take on an old classic with charming characters and a heartfelt message. I felt totally immersed in this world and totally invested in its colorful cast of characters, all of whom you will fall in love with. It's part fairytale retelling, part contemporary fantasy, part alternate history, with warm, heartfelt themes about humanity, love, and belonging." — Reedsy Discovery (Read full review)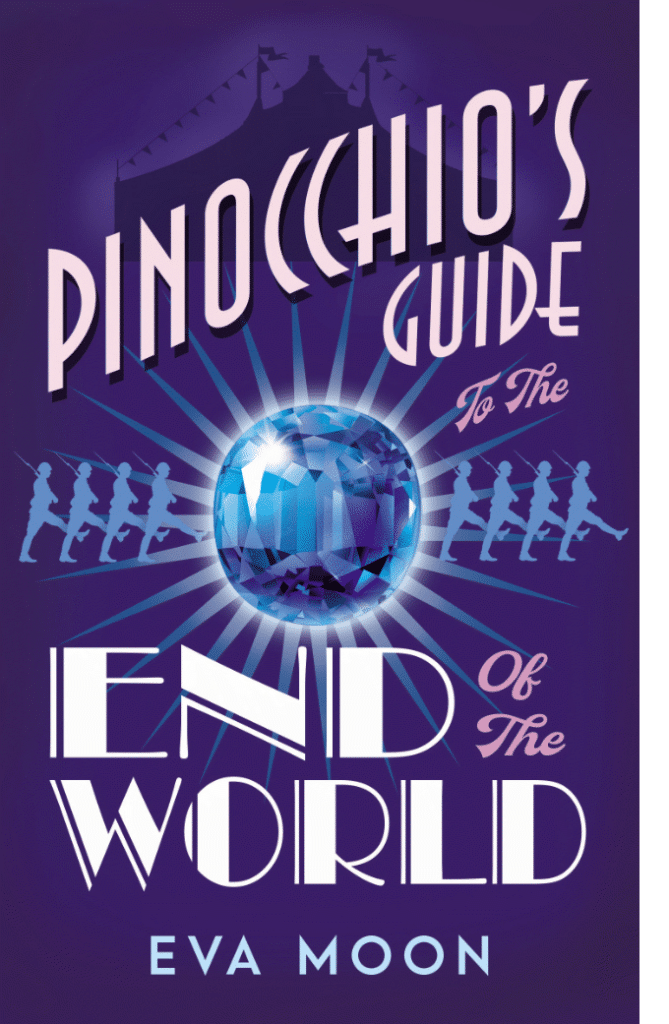 Becoming real was only the start.
Pinocchio got his wish, but finds there's more to being human than having the right kind of body. Inside, he still feels like that same wooden puppet.
In the wake of WWI, his struggle to fit into a human world leads to a deadly fight with a fascist officer and flight from the only home he's ever known.
From tramp steamers to stifling sweatshops, from love to bitter heartbreak, he can't outrun his puppet past. Returning home years later, he discovers his beloved papa, Geppetto, was spirited away in the middle of the night into a Germany newly in Hitler's grip.
On his perilous journey, he finds a motley crew of allies, love, and an unexpected enemy who knows a secret about Pinocchio's own magical origins that could help her enslave humanity.
Pinocchio's Guide to the End of the World is a tale of friendship, love, and, ultimately, what it means to be real.
---
Sneak peeks, first looks, fantasy book reviews, and more for subscribers only. Join and get a free short story. (if you use an ad blocker click here to subscribe)
---
Short story: "Growing Feathers"
"She almost shook her head no but then asked for a Negroni too. Courage in a glass. What would he do when she told him? If she told him. She could still call it off. No. She was almost thirty-two. If she wasn't going to die alone, she had to get past this with someone."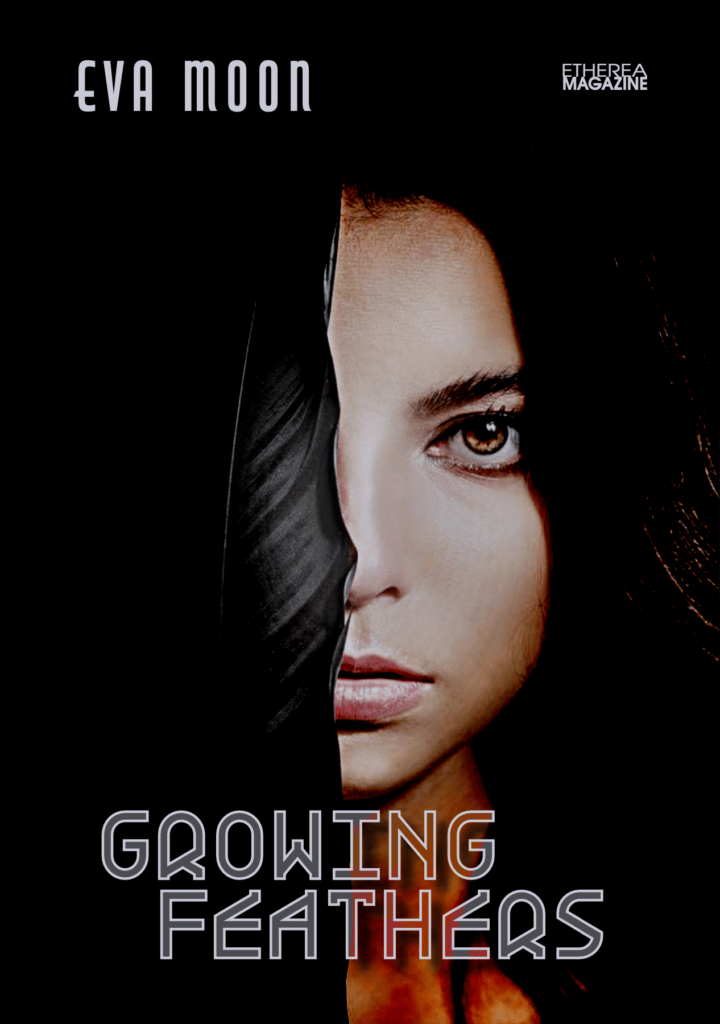 My short story "Growing Feathers" was published in the August 2022 issue of Etherea Magazine!
---
About Eva Moon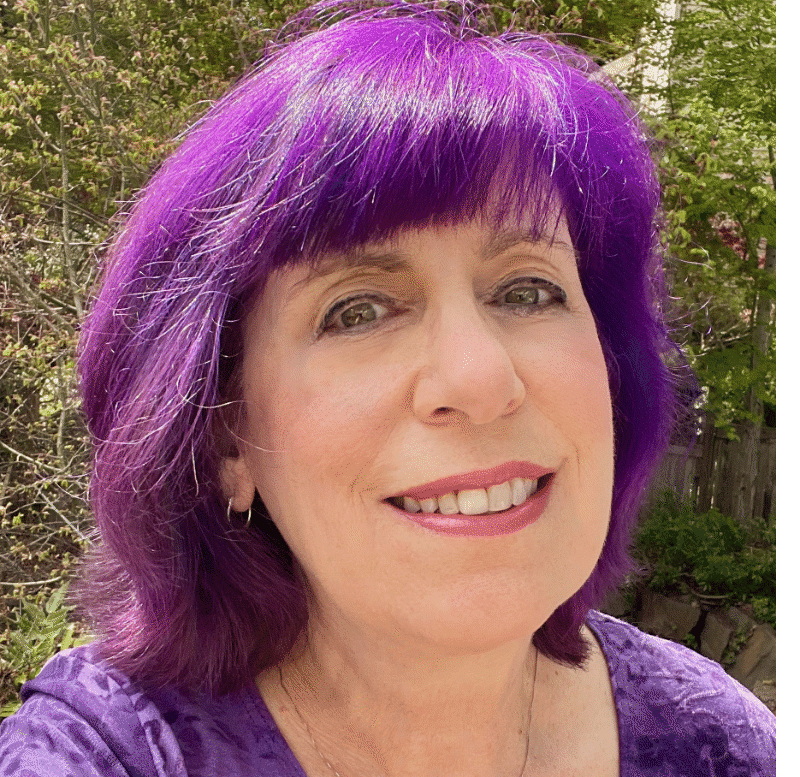 ABOUT EVA: The moon shows many faces but has one true nature. Eva Moon — author, playwright, screenwriter, musician, composer, performer, former Huffington Post blogger, speaker — also has one true nature: Storyteller.
WRITING: Eva mixes a heady cocktail of adventure with a jigger of fantasy, a twist of the unexpected, and a splash of magic poured over the icy rocks of truth.
MUSIC: Quirky, high-energy pop, jazz, and Latin originals • Dramatic compositions for stage and film • Wild Eastern European dance party music • Ukulele sing-alongs.
STAGE & SCREEN: Whether it's a coffeehouse or a concert hall, a nightclub or a conference keynote, on stage, on camera, Eva can dish it up for an audience.
---
Eva Moon manages to balance humor, adventure, and drama in PINOCCHIO'S GUIDE TO THE END OF THE WORLD and the warm humanity of her characters helps illuminate one of the darkest chapters of the 20th century. IndieReader An unofficial sequel and a re-imagining of the classic children's book by Carlo Collodi.  Readers all know the […]

… and they loved it! It's an Editor's Pick on Booklife (the indie arm of Publishers Weekly).  https://booklife.com/project/pinocchio-s-guide-to-the-end-of-the-world-81097​ "EDITOR'S PICK: Playwright and musician Moon's richly inventive debut novel proves as enchanting—and as darkly surprising—as the original fairytale from which it takes inspiration. Moon has structured the story as an interview, conducted in 1993, with the retired […]

There is certainly no shortage of Pinocchio movies. Guillermo del Toro's version is the third this year. It will air on Netflix in December, but I attended an advance screening. Is this version any better than the twenty-nine film versions that have preceded it? I haven't seen them all, but I've seen more (and read […]
---